Herdy's New Year Round Up 2022
Here are a few of the things that made us smile in 2022
January
Our friends over at Pantone released their colour of the year 'Very Peri' which was a perfect match for Herdy Purple.

The very talented Eithne Mckinnelle created this fab-ewe-lous backpack using recycled Herdy fabric. Wool done Eithne!

You sent us some b-ewe-tiful images of Herdwick sheep enjoying the winter months on the Cumbrian Fells.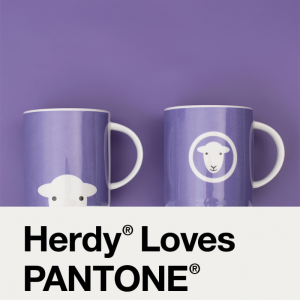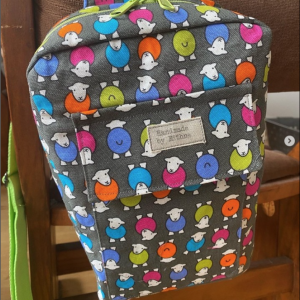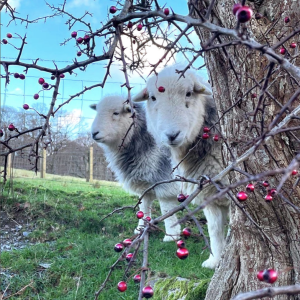 February
We went viral on social media with an image of the Cumbrian bobsleigh team, preparing for the Winter Olympics. The post was seen by over a quarter of a million people and was liked over 21,000 times.

We teamed up with the Gateway Church in Kendal to deliver 400 Hug in a Mug to those in the local community affected by loneliness.

We celebrated Valentine's day with a social media poetry competition. The winning entry was penned by Ladylittler on Instagram.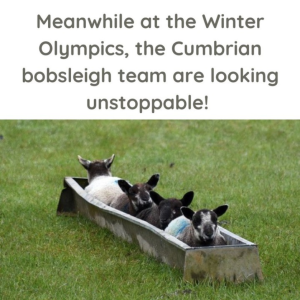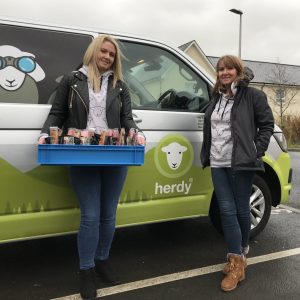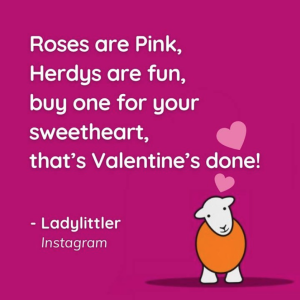 March
Team Herdy sent donations to the people of Ukraine who had been displaced due to the war. We also created a free downloadable poster to welcome Ukrainian refugees to the UK, which was downloaded over 1000 times.

We went viral (again) with a gorgeous video of a little boy named Carrick, who was reunited with his lost Herdy comforter at Heathrow airport. The video reached over 4 million people and hopefully warmed a few hearts along the way.

We launched our first Limited Edition Queen Mug, celebrating Her Majesty's 70 glorious years on the throne. The design showed Her Majesty in a royal blue outfit, complete with black leather shoes and her iconic Launer handbag.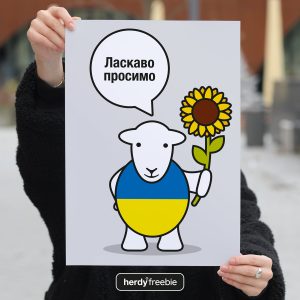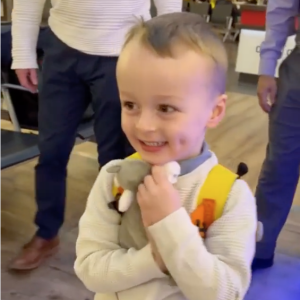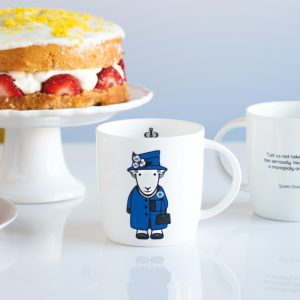 April
We received a letter from Her Majesty The Queen! Thanking team Herdy for sending her one of our Limited Edition Platinum Jubilee Mugs. You're very woolcome ma'am.

Herdy co-founders Spencer and Diane Hannah were inducted into the Worshipful Company of Woolman and admitted to the Freedom of the City of London, in recognition of their work championing the Herdwick Sheep. Don't they scrub up well.

Team Herdy took part in the Kendal colour dash and raised over £2300 for St John's Hospice. This total included the amount raised by auctioning off 5 Little Herdys who also took part in the race.

Herdy had a starring role on BBC Breakfast, as Spencer was interviewed about all things woolly.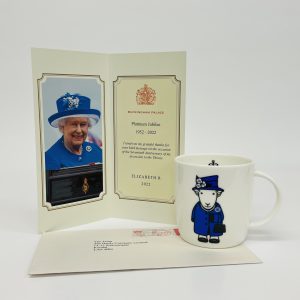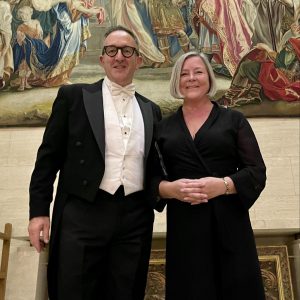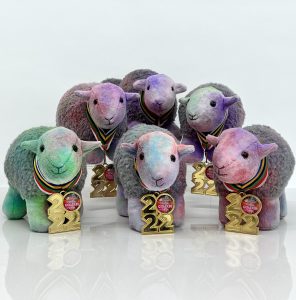 May
We sponsored Maria Manning who successfully completed 10 marathons in 10 days, all in aid of raising money for The Brathay Trust. Congrat-ewe-lations on your amazing achievement Maria!

Due to overwhelming demand, we launched a new Limited Edition Queen Mug, this time featuring one of The Queen's loyal Corgis. We also teamed up with 'The Cocktail Man' who created two ewe-nique Herdy Queen themed cocktails to help us all celebrate the Platinum Jubilee over the Bank Holiday weekend.

We had a fantastic night at the North West Family Business Awards in Liverpool, as we took home the prize for Best Social Impact. Go team Herdy!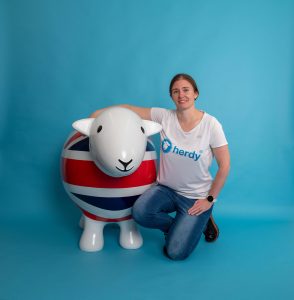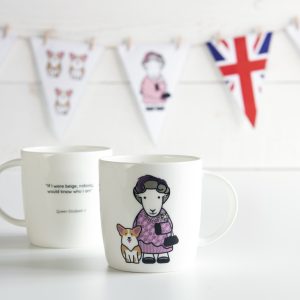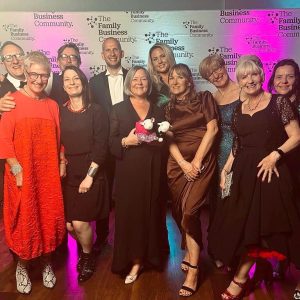 June
Along with the rest of the UK, Herdy celebrated The Queens Platinum Jubillee! We decorated our Lake District stores and created a free downloadable Herdy Queen bunting to help everyone celebrate in style.

We asked 'which Herdwick are ewe today?' on social media. It turns out most of you were a number 4!

A Herdy campervan was spotted at the Glastonberry festival, possibly hoping to see S-ewe-per Tramp or Baaa-nanarama.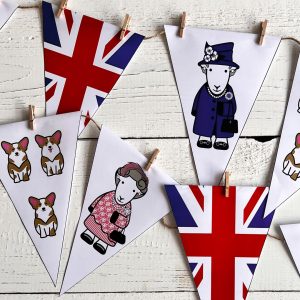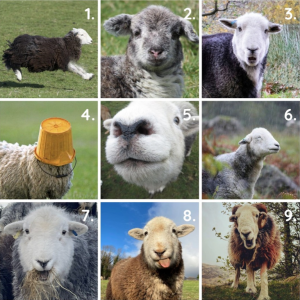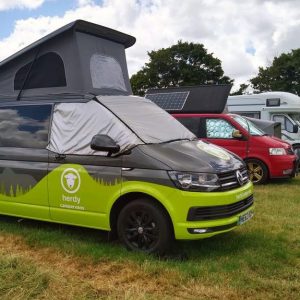 July
Herdy was out on't road at the Great Yorkshire Show. Delivering some Cumbrian charm to our friends over the boarder.

We launched our brand new range of 100% organic cotton scarves. Lightweight, stylish and covered in Herdy's, what's not to love.

Due to phenomenal demand, we released a THIRD Herdy Queen Mug, which portrayed Her Majesty The Queen in all her Coronation finery, including sceptre, orb and crown.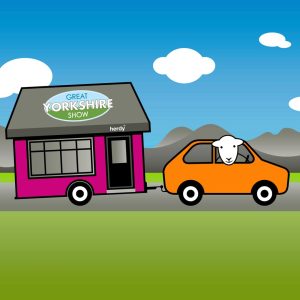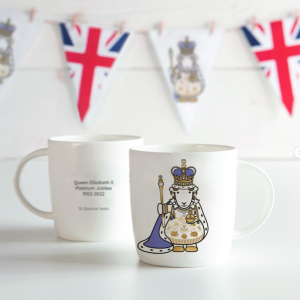 August
We received a b-ewe-tiful letter from a young Herdy fan named Martha, who had a fantastic idea for a new Herdy product. Our designer Kate helped bring Martha's vision to life.

We began Good News Friday. Sharing positive news stories from around the world to help brighten your day.

After 3 glorious years, we said a fond farewell to Sara, Martyn and Herdy Campervans. We hope ewe enjoy your retirement.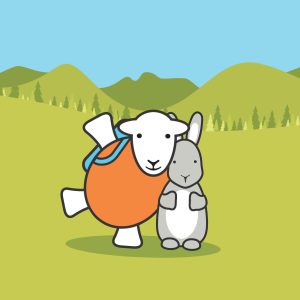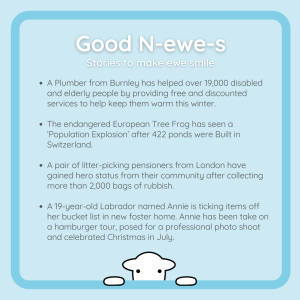 September
We were deeply saddened by the loss of Her Majesty The Queen. We closed our stores and silenced our communications as a mark of respect during the country's official 10 days of mourning. 

Herdy hit London town and took part in the annual Sheep Drive across London Bridge, celebrating everything woolly and championing the Herdwick sheep.

Herdy proudly sponsored the World Champion Herdwick Sheep award at the Eskdale show, which was won by a local ewe from the Eskdale fells.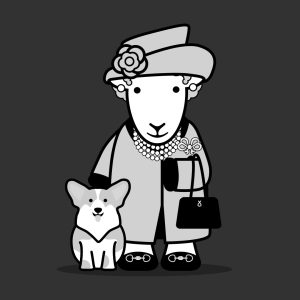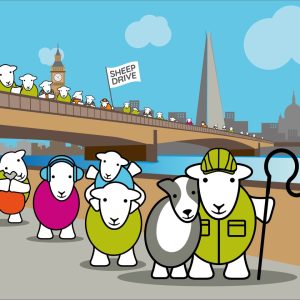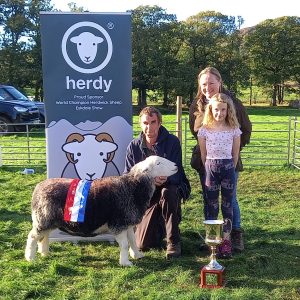 October
We launched our brand new range of recycled cotton and wool throws, featuring three ewe-nique designs, each as cosy as the next.

We welcomed Herdy superfans 'The Herdsters' to Herdy HQ for the first time. 40 Herdy super fans, plus over 200 Little Herdys descended on the office for a morning of cake and madness.

We celebrated national poetry week with a social media competition, which was won by the very talented Flash Taylor.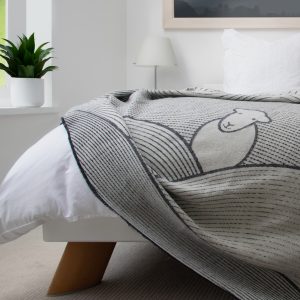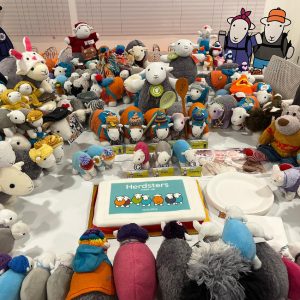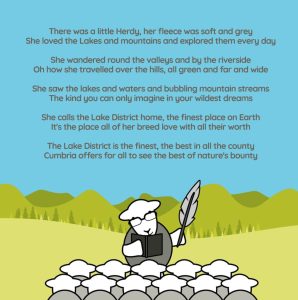 November
We launched our eagerly anticipated new range of 100% organic cotton pyjamas and super cosy oversized fleece hoodies. We hope they keep ewe all warm this winter. 

Herdy threw his hat in the ring for the battle to become the new Prime Minister. Unfortunately, Herdy had to pull out of the race as Larry the cat proclaimed he was the only fluffy friend allowed at Number 10.

The amazing Jenni Van De Kamp shared an image of her incredible personalised Herdyfied prosthetic leg.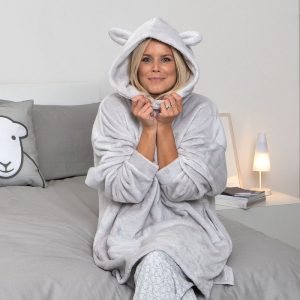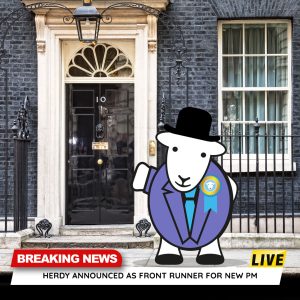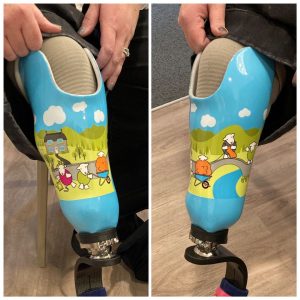 December
Christmas was in full swing as we rolled out our Herdy Nativity Freebie. You all got super crafty in the lead-up to the big day and we loved seeing your festive creations.
We launched our brand-new range of Herdy hats, the perfect accessory for those chilly winter months.

Ewe sent us pictures of your crafty Christmas creations! Such as this baaa-rilliant Christmas Wreath, which went down a storm on social media. It was sent in by the very talented Diane Dawson.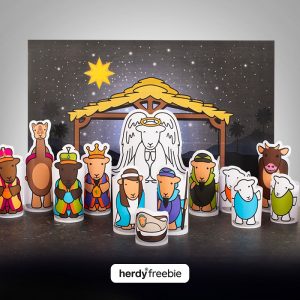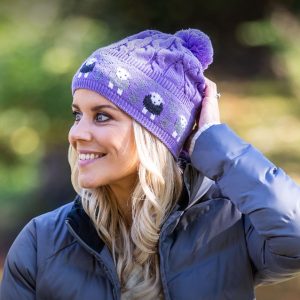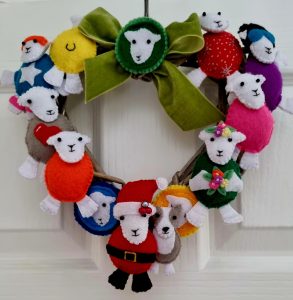 Thanks to ewe all for giving us such joy in 2022. We wish you a happy, healthy and fun-filled New Year.
Here's to 2023!