Herdycountry & British Artisans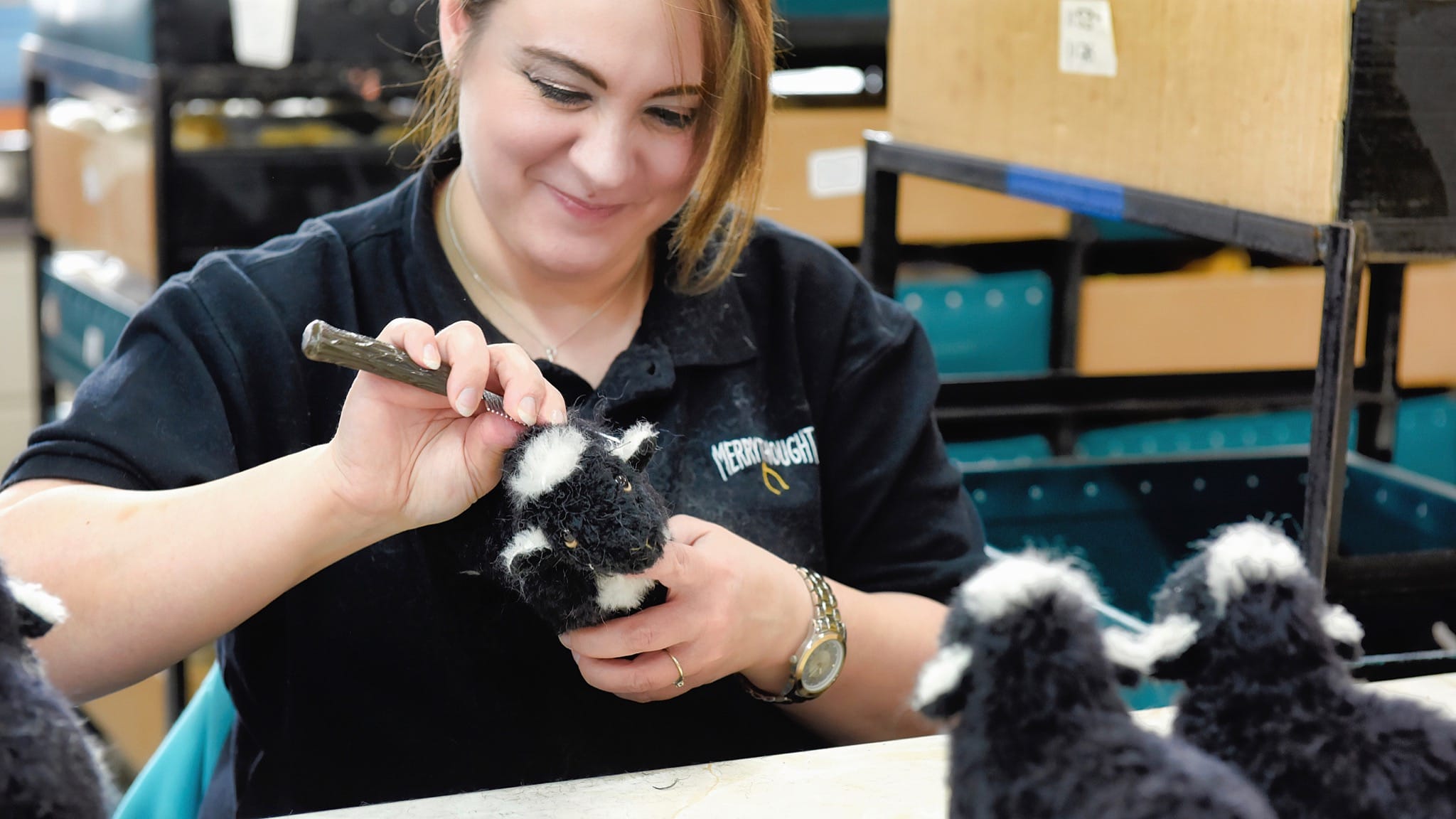 At Herdy we're proud to be British and are very much "Made In The UK". Wherever possible we try to our source our manufacturers and materials here. Did ewe know that about 30% of our products are made in Britain? That's why we have a Made In Britain shop category on our website!
Working with British manufacturers
Finding and working with British manufacturers to make products made in Britain certainly isn't easy: in recent decades record numbers of British manufacturing companies have outsourced their productions off-shore, with the aim of reducing labour and material costs.
Furthermore, with the ever-present political and economic uncertainty surrounding the future of our country, it's increasingly difficult for us to plan for future manufacturing investments.
Creating demand for special skillsets and British artisans
Us Brits have a long history in this country of working with traditional materials like wool cloth and leather and we love to celebrate traditional British manufacturing and the artisanal skills involved. As a result, our concept for Herdycountry was born: high-quality, natural materials, artisan-made in Britain.
When we were working with weavers in Yorkshire on our initial range of Herdy throws, we got into a conversation about producing a neutral, clothing cloth made with Herdwick wool. We chatted about our requirements and the weavers said they would produce a sample run to see what we thought. When we saw the cloth that had been made we knew it would be perfect for our Herdycountry accessories. It was like denim in the respect that it would "go with anything", making it versatile and easy to wear.
We then set about sourcing manufacturers in the UK that could make the fabric into our flat caps and bags.
On the other side of the country, we first made contact with Merrythought in January 2014. We had wanted to make a Herdy soft toy for years and had experienced a couple of failed attempts. When we became aware of the skills at Merrythought we knew we had found the right team to bring Herdy to life. Whilst they produce their own range of toys, they also offer a bespoke service to other companies. Later that year we launched our very first Limited Edition, "My Herdy", which has now become a family in its own right, culimating in the most recent My Herdy release: My Herdy "Woolly Jumper".
More Money In The British Pocket
When you Buy British you are contributing to the continuing success of the British business and helping to keep certain skillsets alive. The businesses are then able to grow, create more jobs, and invest back into the company and the wider community. As a result, people have more money to spend within the country, boosting the economy.
The more you Buy British, the more you vote with your wallet, telling businesses that there is a greater demand for British-made manufacturing.
If you're a British manufacturer, get in touch! We'd love to hear from you, and we're always looking to work with more British manufacturers and artisans.