The Perfect Lake District Picnic: Herdy's top tips for a picturesque day out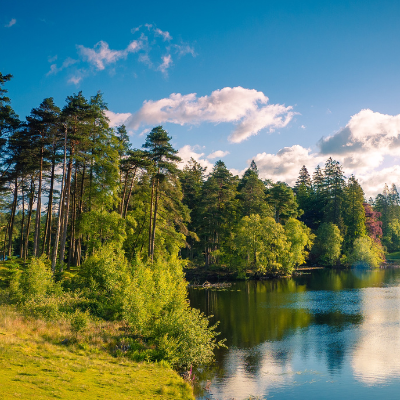 If you're looking for the perfect day out, then look no further than a Lake District picnic. Whether you're planning a family day out, a  romantic date, or a solo adventure, we've got ewe covered with our top tips for the perfect picnic in The Lakes.
Choose the Perfect Spot
The first step in planning the perfect Lake District picnic is to find the best spot. With so many picturesque locations to choose from, it can be hard to decide! You could head to the shores of Lake Windermere for a classic Lakeside view, or explore the hidden gems of Buttermere or Derwentwater.
Just make sure you choose a spot that is easily accessible, has plenty of space for your picnic blanket and has a stunning view to gaze at while you tuck into your food.
Herdy's top 5 picnic spots:
Castlerigg Stone Circle - Set against a dramatic mountain backdrop, Castlerigg Stone Circle near Keswick makes the perfect stop for a spot of lunch. There is a small car park at the stone circle and it's possible to walk from Keswick if you fancy a stroll.
Stagshaw Gardens - Created by the National Trust in 1957, the gardens feature an array of b-ewe-tiful flowers, a babbling stream and secluded benches dotted along the way to enjoy your picnic.
Rydal Water - If you're looking for a secluded spot for your picnic, Rydal Water is the place to be. You can spread out your picnic blanket by the water's edge and watch the world go by.
Derwentwater - One of the most popular lakes in the Lake District, and for good reason. With its dramatic scenery and stunning views, it provides the perfect setting for a picnic with a view.
Buttermere - This peaceful spot is perfect for a picnic, with its tranquil surroundings, Buttermere is a popular spot for hikers and walkers looking for a peaceful place to enjoy a spot of lunch.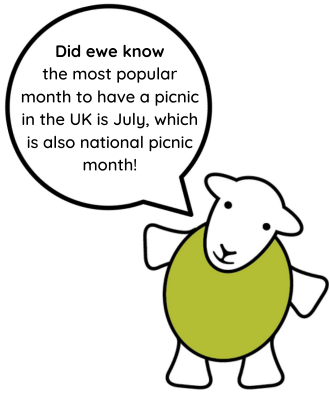 Plan Your Menu
Next up, it's time to plan your picnic menu. Whether you're a fan of classic picnic foods like sandwiches and sausage rolls or you want to get creative with your dishes, make sure you choose foods that are easy to transport.
Herdy's Adventure snack boxes are the perfect place to keep all your snacks fresh until lunchtime, and a Herdy food flask is ideal for keeping hot dishes hot and cold food cold.
We recommend packing a mixture of savoury and sweet treats, such as a classic quiche or some tasty cheese and crackers and no picnic would be complete without some delicious Herdy shortbread.
Pack the Perfect Picnic Hamper
No picnic is complete without the perfect hamper. Choose a hamper that is sturdy and easy to carry, with plenty of space for all your food and drink. 
And don't forget to pack some essential picnic items, such as a picnic blanket, plates, cutlery, napkins, and how about a Herdy Line Chopping Board to display all your tasty treats? If you're feeling fancy, you could even bring along some glasses and a bottle of fizz to toast your perfect day out.
Don't Forget the Entertainment
While the stunning scenery of the Lake District is entertainment in itself, it's always good to have some additional entertainment options to keep you and your flock occupied. Bring along a deck of cards, a frisbee, or a book to read while you relax and soak up the views.
If you're planning a family picnic, pack some games or toys to keep the kids entertained. A game of rounders or a scavenger hunt could be the perfect way to keep them active and engaged while you enjoy a peaceful picnic.
If you're venturing up into the fells, you may be lucky enough to spot some native Herdwick sheep, just be careful they don't pinch your sandwiches!
Embrace the Great Outdoors
Finally, the most important tip for the perfect Lake District picnic is to embrace the great outdoors! The Lakes are renowned for their stunning scenery, and a picnic is the perfect way to soak it all in. Take the time to explore your chosen location, go for a walk, paddle in the lake, or pop into one of our four Lake District Herdy stores.
With a little planning and preparation, you can create the perfect day out for you and your flock. So why not pack up your picnic hamper and head out for a day of fun, food and memories in the beautiful Lake District?