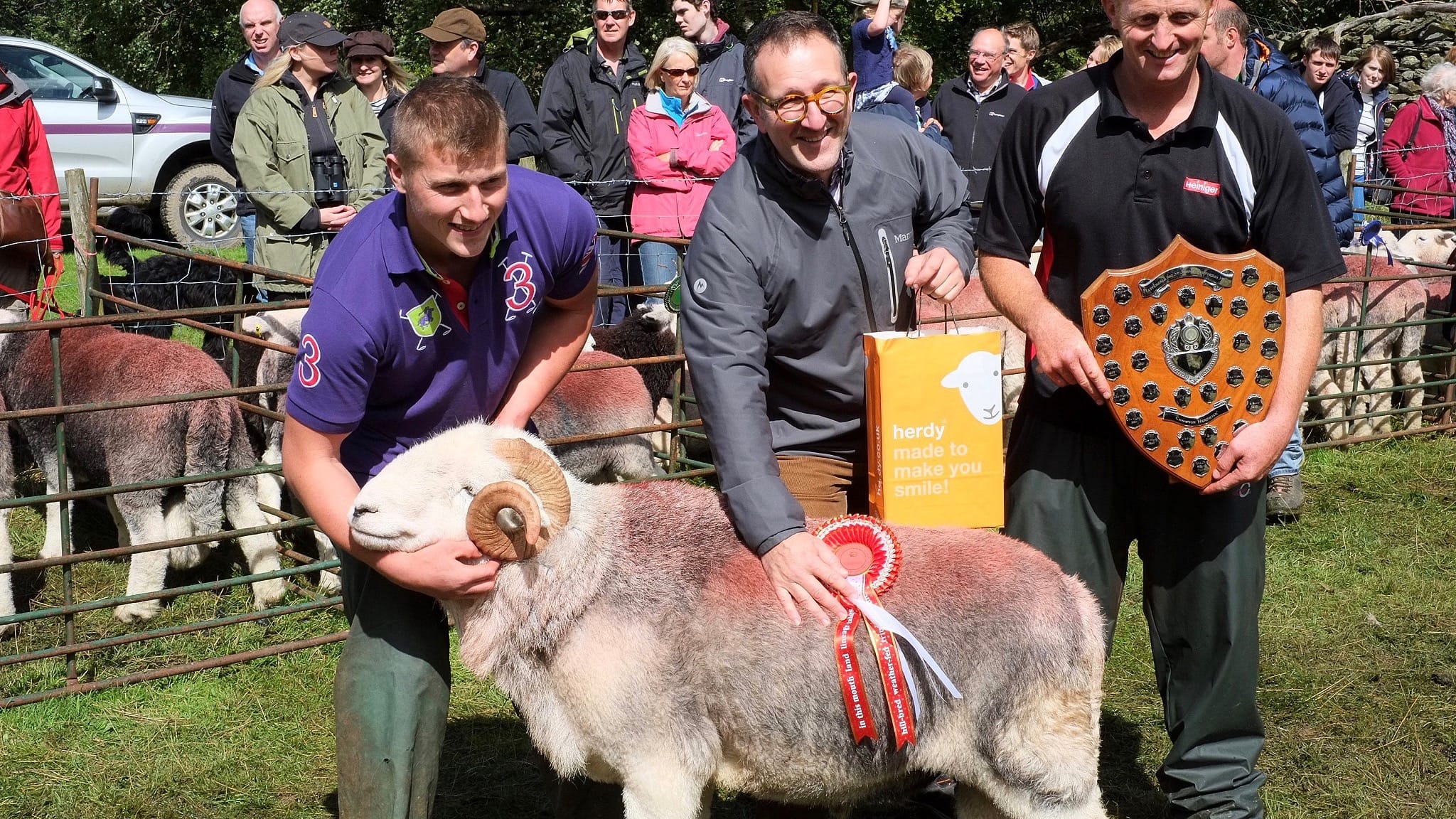 The Matterdale and St John's Sheep show takes place as part of the Patterdale show and is for the Matterdale valley which includes Patterdale and Ullswater.
It took place on the 23rd August this year and we sponsored the Supreme Herdwick Champion award, as we do every year, and Spencer made the presentation for that.
This year the sponsorship money we donated to the show was used as prize money to create a new category for the show, which is a really big deal.  They decided to create 3 naturally coloured yows - which is a two year old ewe.  The decision to create the new category was made by Mark Potter one of the founder committee members for the show and a born and bred Matterdale upland Herdwick fell farmer.
The criteria for judging Herdwicks are similar to those for any animal show – it's about the head, the body and legs all being in the right proportion and the right shape and size and form, with a good mouth – a healthy jaw structure and teeth.  Champion sheep are examples of excellence but it's not just about the sheep - these sorts of gatherings are important in the valleys to give all the farmers the chance to get together, show off their livestock and reinforce those community links.