Free printable template to make at home
Get crafty with Herdy this Christmas and create this adorable handmade Christmas garland, guaranteed to spread some festive cheer.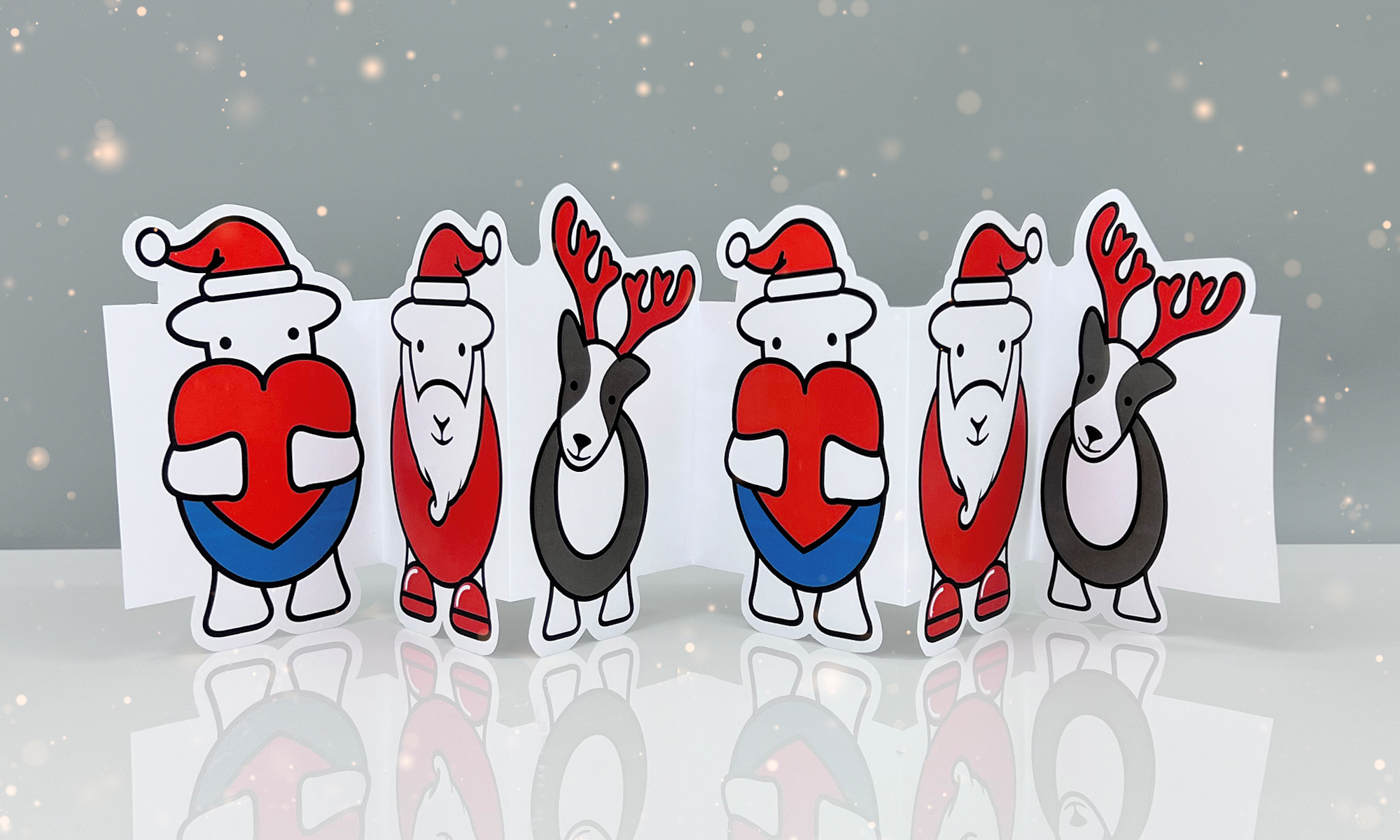 What Ewe will need:
Printable template -

Download here

Pair of Scissors

Glue stick

Colouring materials (optional)

A4 printer
HOW TO:
Making your own Herdy Christmas garland is super easy with this step-by-step tutorial. Ewe can make your garland as short or as long as you like. Start by downloading the template here.
1 - Download and print out your template. You can choose between a full-colour version, or a colouring-in version if you're feeling extra crafty. Print onto good quality paper, the better the quality, the better the garland!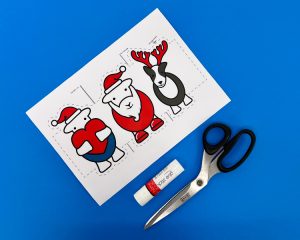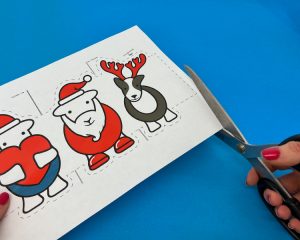 2 - Carefully cut out your garland shape using the black dotted line as a guide. You can achieve a cleaner line by using a craft knife. However, a pair of scissors will do just fine.
3 - Glue together your bunting by placing a line of glue down the right-hand side of Sheppy (as shown in the picture) Overlap the next piece of your bunting, so that 'heart Herdy' is next to Sheppy, the overlap should be approx 1 cm. Repeat this stage according to how long you would like your garland to be.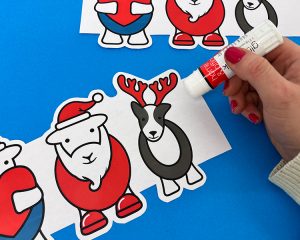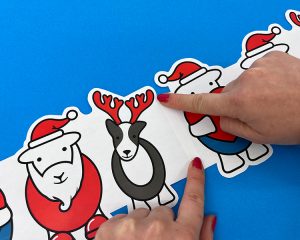 TOP TIP: If you would prefer to hang your garland, try glueing the sections together at a slight angle.
4 - Finally, neatly fold along the marked lines to create a z-fold (also known as an accordion fold). Use a straight edge to help create a crisp fold. This step will help your garland to stand upright.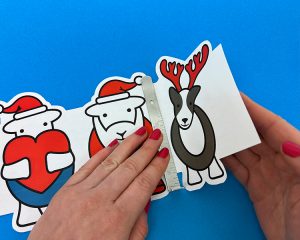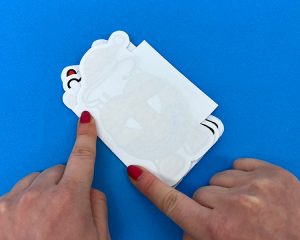 Now you're ready to place your garland! Perfect for decorating your windows, adding a festive touch to the office, or why not try decorating your Christmas table with Herdy's cute smile. 
We would love to see your festive creations! Don't forget to share your pictures with us on Social Media, or ewe can email us at hello@herdy.co.uk