Herdy Nativity Christmas Pegs
Free printable template to make at home.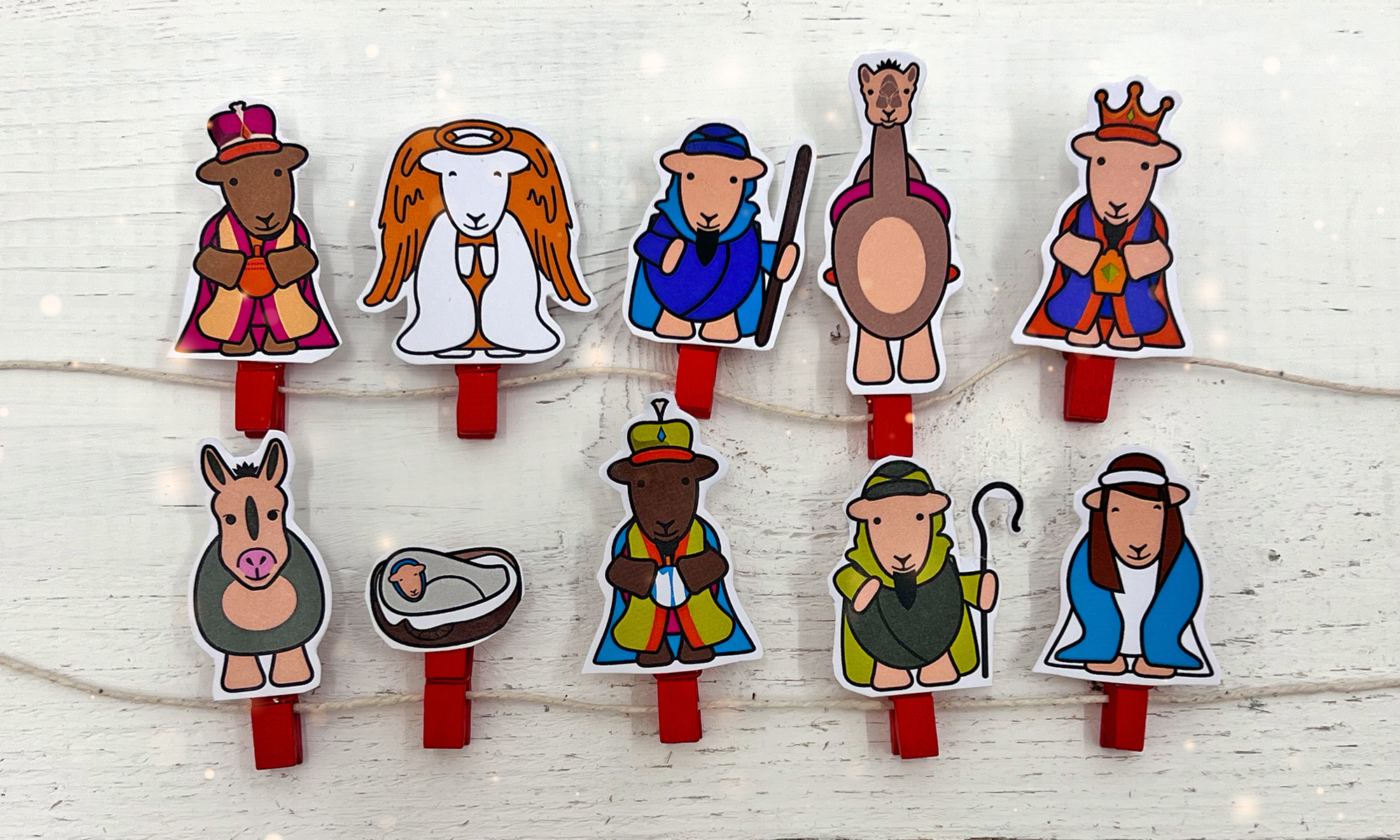 Get crafty with Herdy this Christmas and create these adorable handmade Nativity pegs, perfect for hanging your Christmas cards and spreading some festive cheer.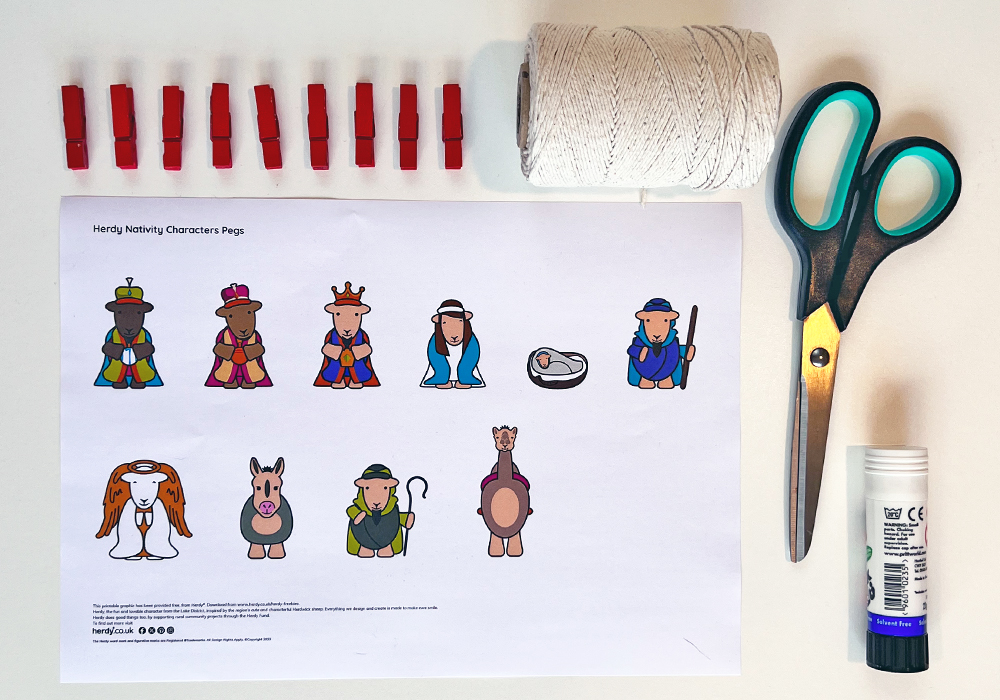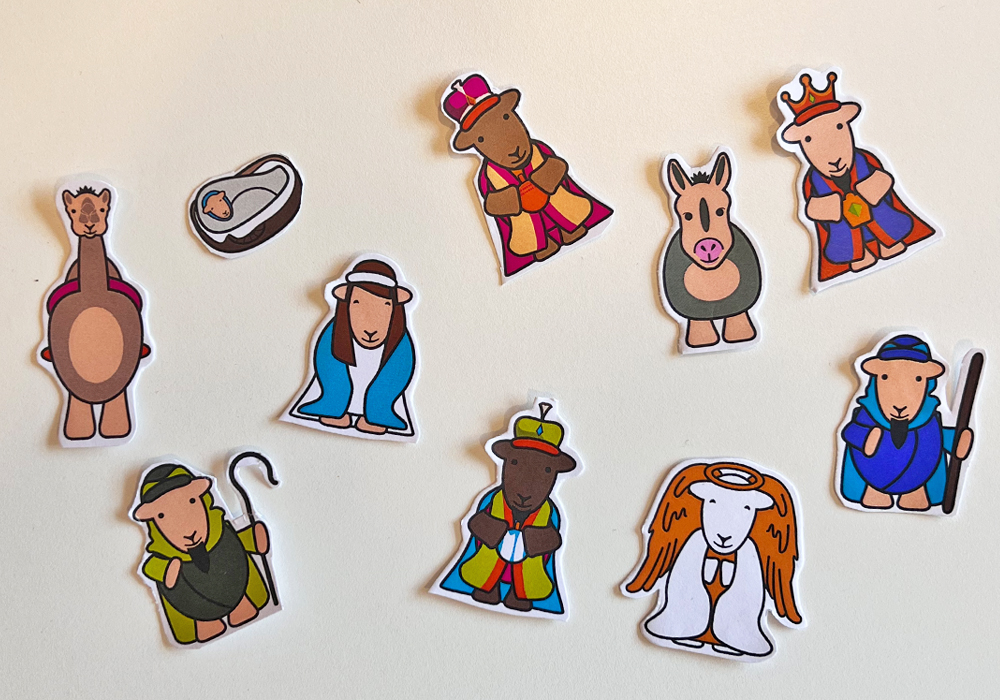 Method
Download and print out your free template here.

Using a glue stick or spray mount, glue the A4 printout to a sheet of white card. This will give your Nativity characters more stability. You can do this as a single sheet, or roughly cut out the figures and do them individually. Allow the glue to dry fully.

Once the glue has had time to dry, carefully cut around the edge of each figure, leaving a 1mm border of white card around each figure.

Take the small wooden peg and apply a good amount of glue to the top half of each peg. Place the cutout figures onto the glued area, carefully centring each figure. Allow the glue to dry for a good 5 minutes, then your pegs are ready to go!
We would love to see how ewe decorate your home with Herdy's Nativity Pegs this Christmas, so don't forget to share images with us on social media or email us at hello@herdy.co.uk