Herdy's Easter Egg Basket
Here's a fun Easter activity that your little lambs will love.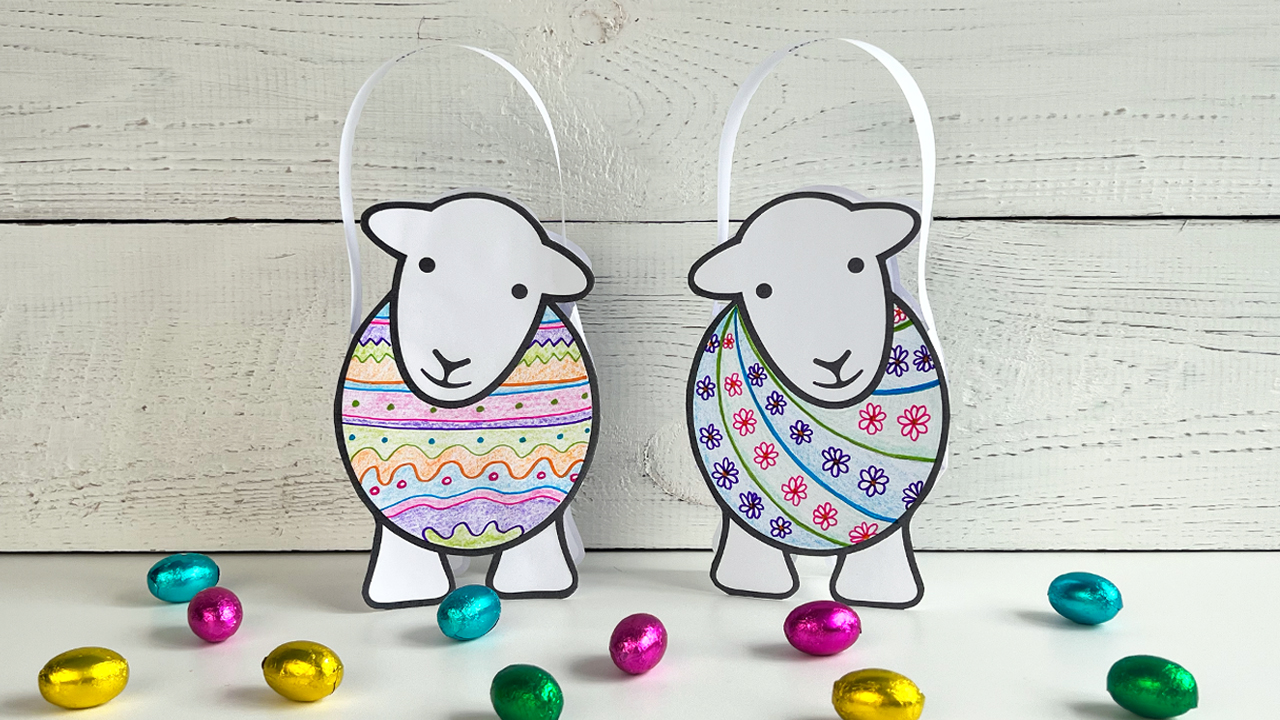 Easter is just around the corner and we've got the perfect craft project for ewe. This quick and simple paper basket is a great place to store your chocolatey treats. Perfect for Easter egg hunts around the garden, fill to the brim with chocolate eggs or maybe even a bunny or two. Herdy will keep your Easter treats extra safe (and promises not to eat them all).
What ewe will need:
Printable template -

Download here

Pair of scissors

Glue stick / PVA

Colouring in materials

A4 printer
How To:
Making your own Herdy Easter basket is super easy with this step-by-step tutorial. Start by downloading the template here.
1 Download and print out the template. Print onto good quality paper, the better the quality, the better the basket!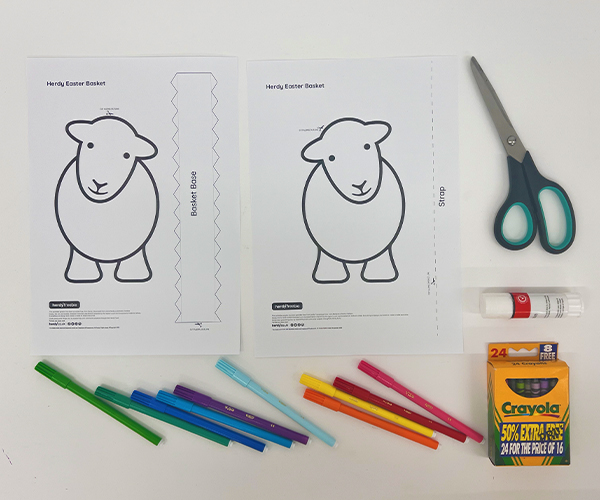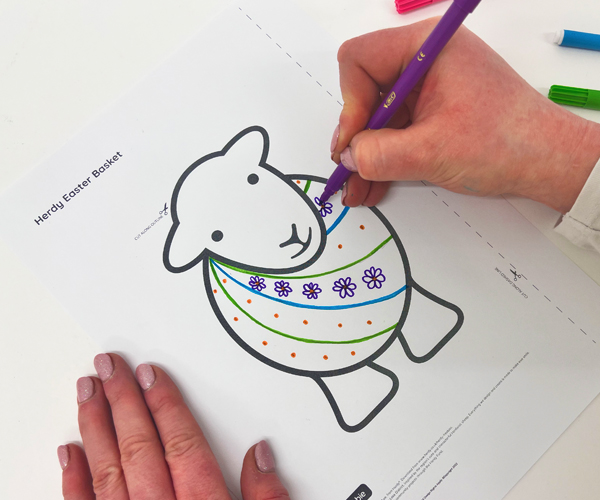 2 Now it's time to get creative! Colour in Herdy's body with an easter egg style pattern. You can use pens, pencils, glitter or paint to create your design.
3 Cut out the four basket shapes, including the basket strap and basket base. You can achieve a cleaner line by using a craft knife. However, a pair of scissors will do just fine.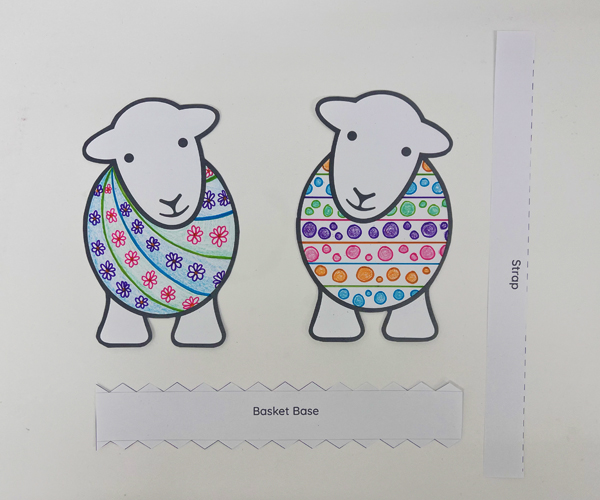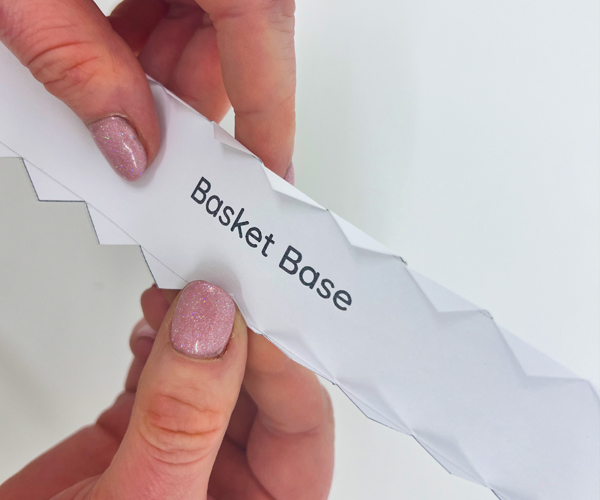 4 On the basket base, neatly fold all the triangular flaps inwards, these will be used to attach your two side pieces.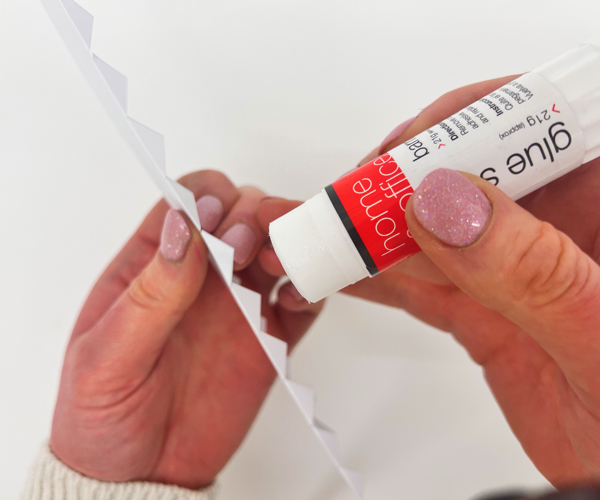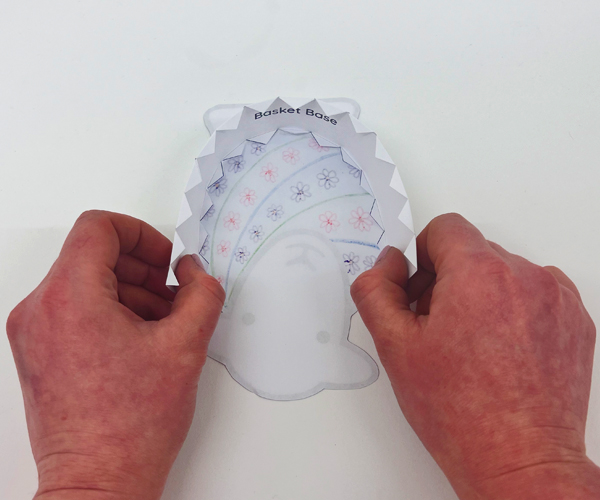 5 Lay one of the Herdy cutouts face down. Apply glue to one side of the triangles on the basket base, gently curve the base around Herdy's body and stick the triangles down as you go, allowing the glue to fully set before moving on to step 6.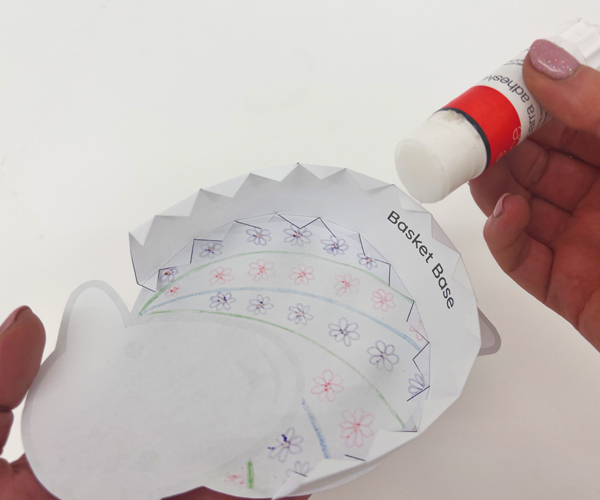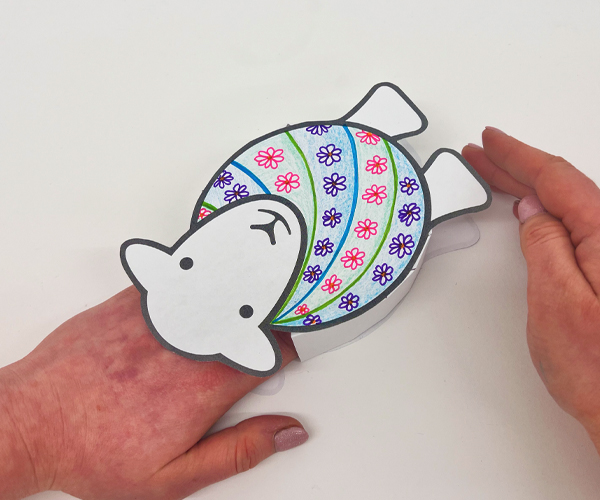 6 Apply glue to the remaining triangles on the basket base. Take your second Herdy cut out and place it on top (with Herdy's smile facing you). Carefully slide your hand into the opening you have just created and gently press down the glued triangles to secure everything in place. Once the glue has dried on your basket it's time to add the handle.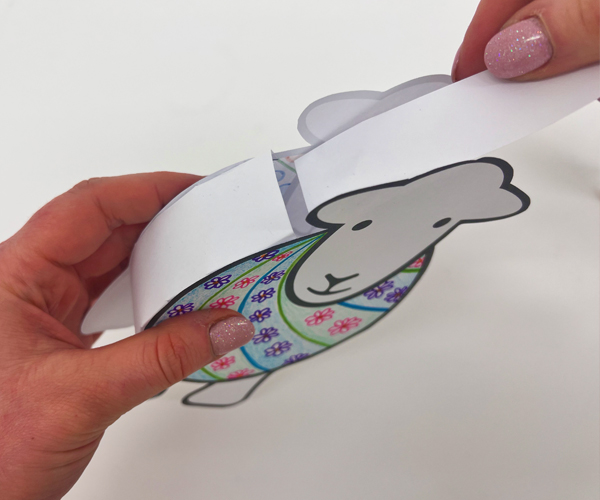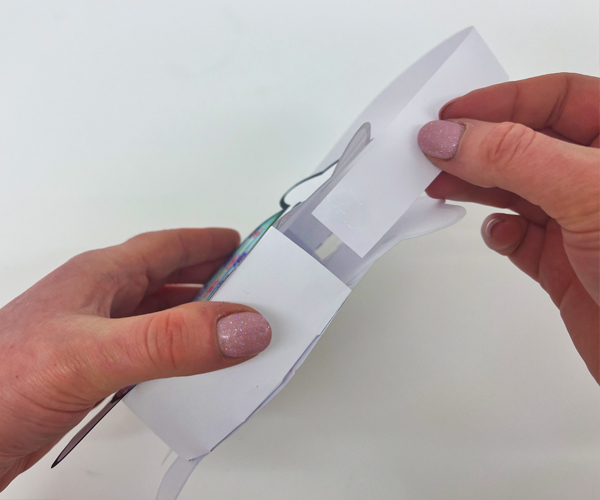 7 Apply glue to one end of the handle, approximately a 2 cm strip. Gently press the glued section against the inner top of the basket base. Repeat on the other side and allow to dry. Finally, your basket is ready to fill to the brim with chocolatey goodness!