Herdy Celebrates the NHS's 75th Anniversary

Can ewe believe it? Our beloved NHS is turning 75 this year!
As a proud supporter of the National Health Service, Herdy couldn't be more thrilled to join in the celebrations with the launch of a number of special edition collectables, all raising money for the baaa-rilliant NHS.
In the midst of celebrating the NHS's remarkable 75-year journey, it's important to acknowledge just how precious this institution is to everybody in the UK. Whether you're a healthcare worker, a patient, or the loved one of someone in their care, we all have a connection to the NHS. It's the comforting hand on your shoulder when you're feeling scared, the gentle voice that reassures you everything will be alright, and the unwavering support that carries you through the toughest of times. From the miracle of childbirth to the compassionate care provided during illness, the NHS touches our lives in countless ways.
A Brief History
Back in 1948, when teenage fashion meant poodle skirts and bobby socks, a revolution of a different kind was taking place, the birth of the NHS. In a world where healthcare was a luxury only a few could afford, our forward-thinking government believed that healthcare should be accessible to all, regardless of social standing or the depth of your pocket. As a result, the NHS was born, ensuring that every British citizen could receive medical care and treatment, free at the point of service. A game-changer.
Now, as we fast forward to the present, the NHS faces a whole new set of challenges. The demands on our healthcare system are greater than ever, and that's where we can make a difference. Supporting NHS Charities is a fantastic way to lend a helping hand and show appreciation for the tireless efforts of healthcare workers.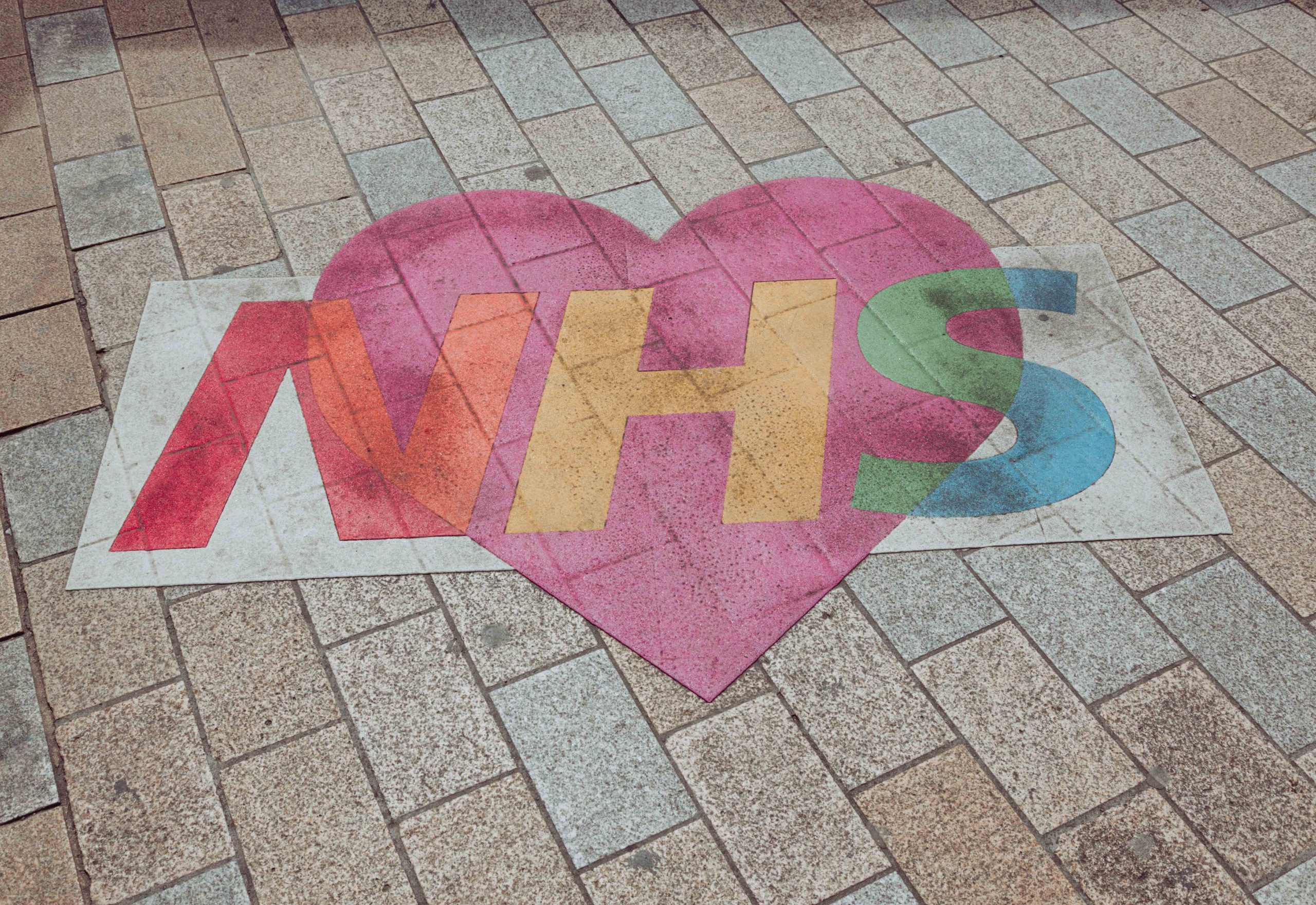 Photo Credit: Nicolas J Leclercq
To celebrate this incredible milestone, Herdy is teaming up with The Bay Hospitals Charity, registered no.1048685, to help make a positive impact. Herdy has created a brand new collection that includes the special edition NHS mug, tea towel, and 'Thank Ewe' card. Every purchase from this collection helps raise funds for this NHS Charity, ensuring that our healthcare heroes receive the support they need. It's our way of saying "thank ewe" to those who dedicate their lives to our well-being.
As we raise a collective cheer to the NHS's 75th anniversary, let's celebrate the incredible impact it's had on each and every one of us. Here's to 75 years of care, compassion, resilience, and unwavering dedication!
.
Who's Who In The HHS Crew!
To the kind folks at the NHS; we have lovingly 'herdified' a small number of NHS occ-ewe-pations for our special edition collection. There are over 350 different NHS careers and, whilst we can't represent every single role we can thank every single one of ewe for making a difference over the last 75 years. THANK EWE!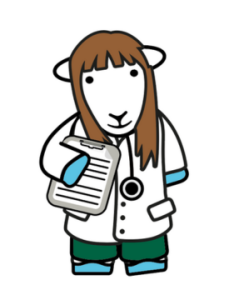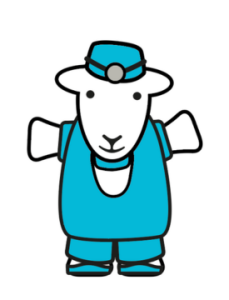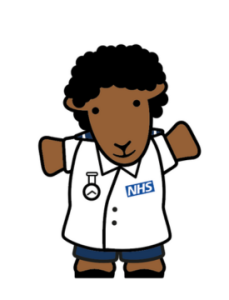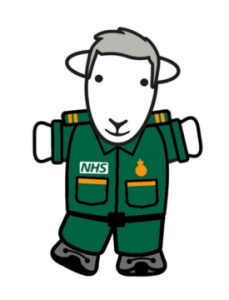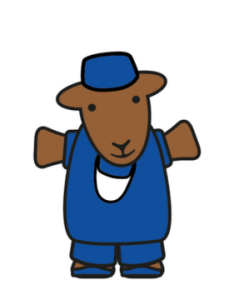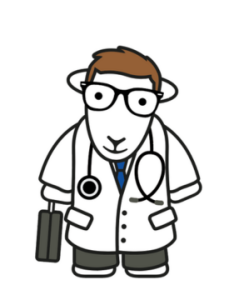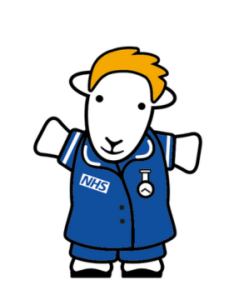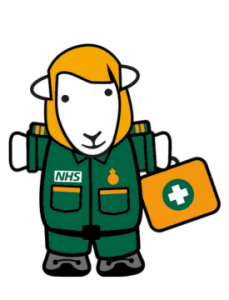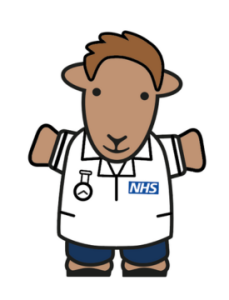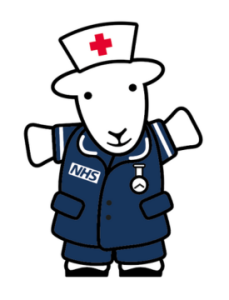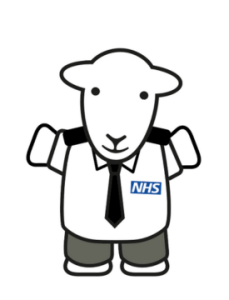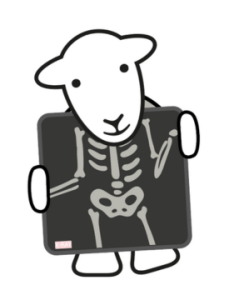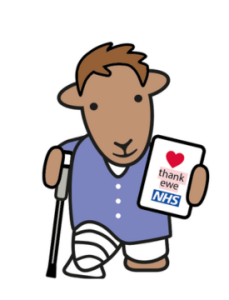 Grateful Patient
(poorly leg)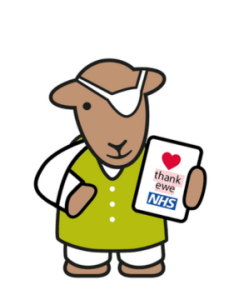 Grateful Patient
(poorly eye)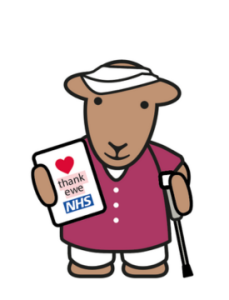 Grateful Patient
(poorly head)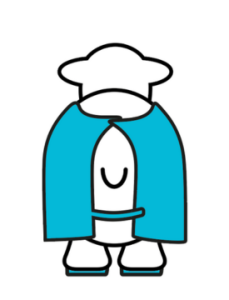 Cheeky Peep 
Pre-op Patient