Herdy Supports the Grasmere Brass Summer School
Herdy is delighted to have supported the Grasmere Brass Summer School 2022.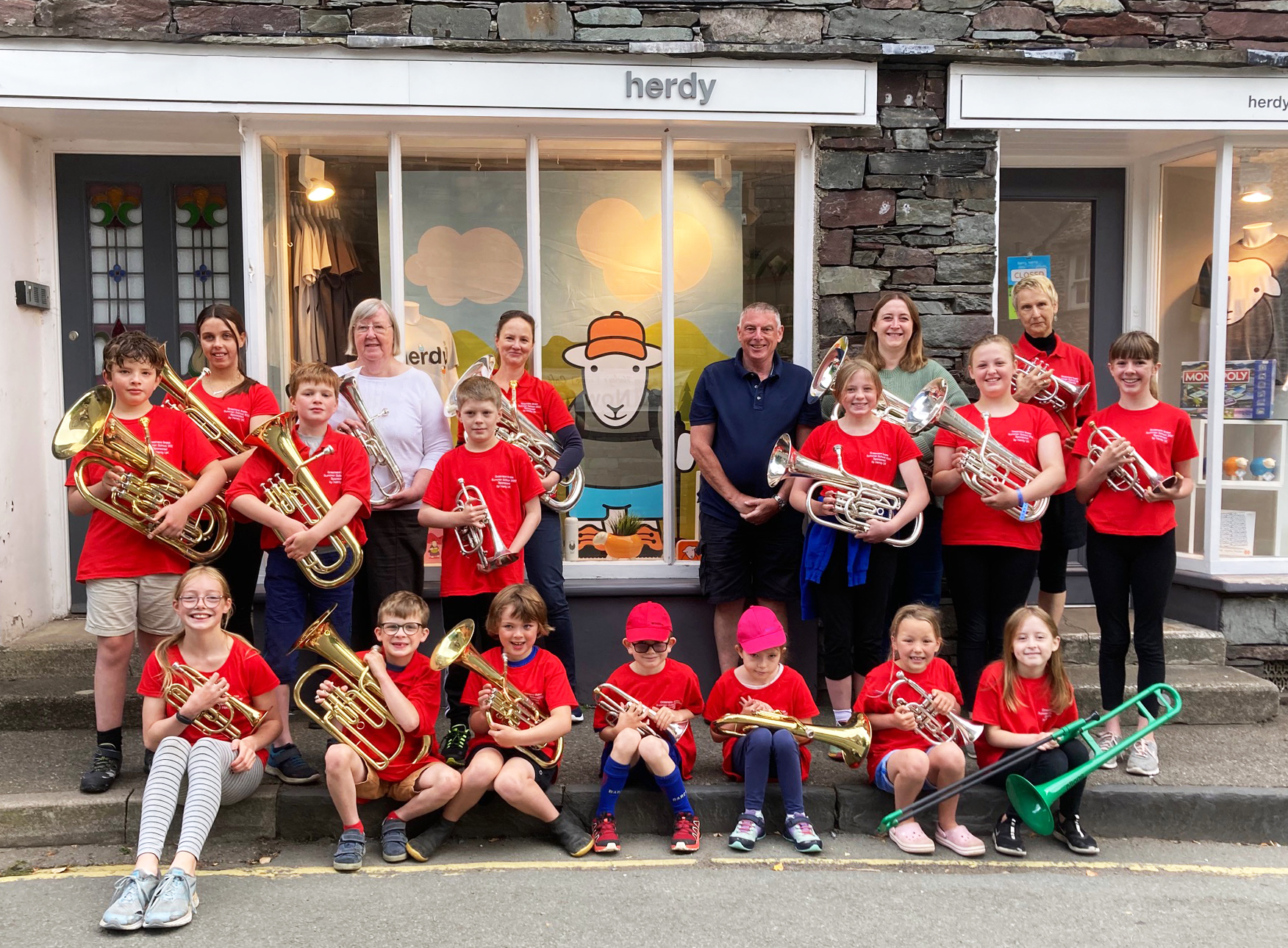 A new event for young (and old) learner brass players. Dreamed up by the ever-creative course leader, Dave Higson. As both teacher and band leader, Dave has inspired countless new brass players over the years, many of whom are parents or pupils of Grasmere Primary, where he teaches and leads a children's brass band. The ever-enthusiastic engagement of all the young children in the Grasmere School Band is where Dave's inspiration for the Grasmere Summer School first took shape.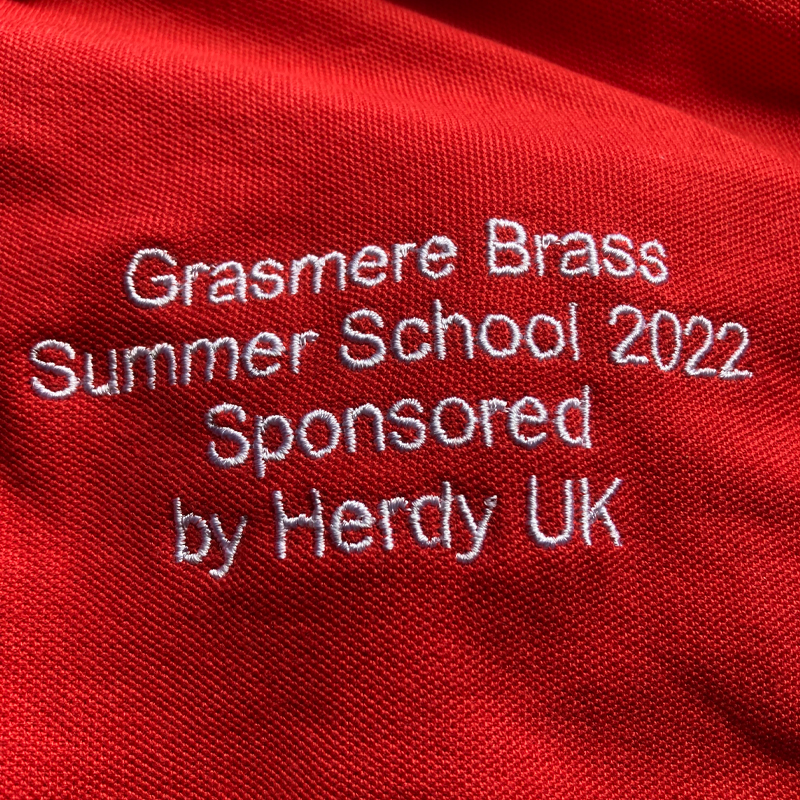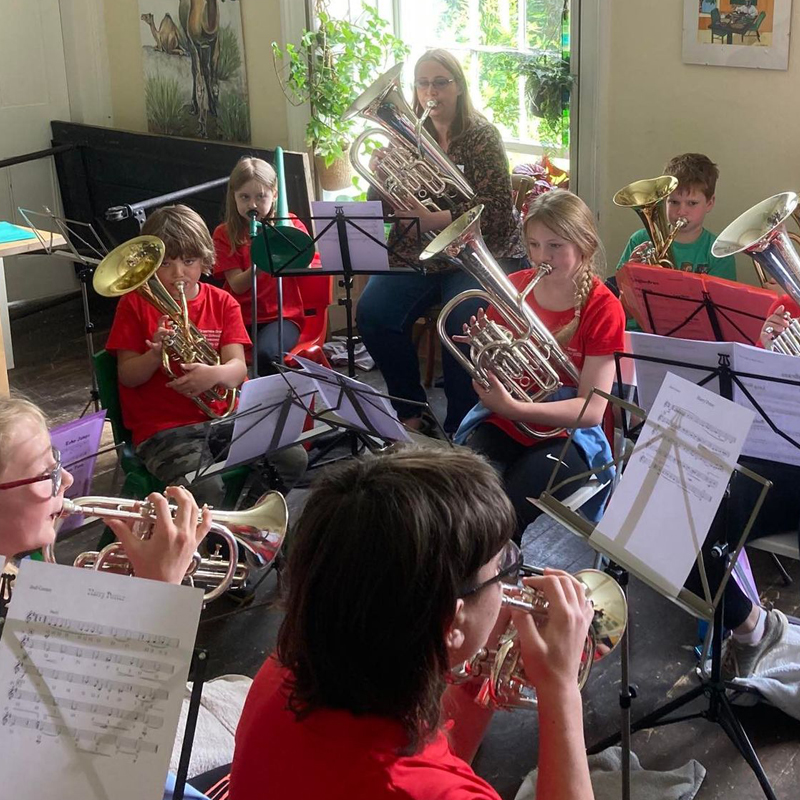 The Summer School brought together sixteen brass learners for two full days of music and fun. On the first day, all the students were presented with their band-new Herdy t-shirts. Together they learnt how to play better as a group, to work in sections alongside other learners and gained experience from more accomplished players. Even though the music was quite tricky for some of the younger players, the atmosphere was relaxed with no pressure to do anything other than enjoy themselves and give the music a try!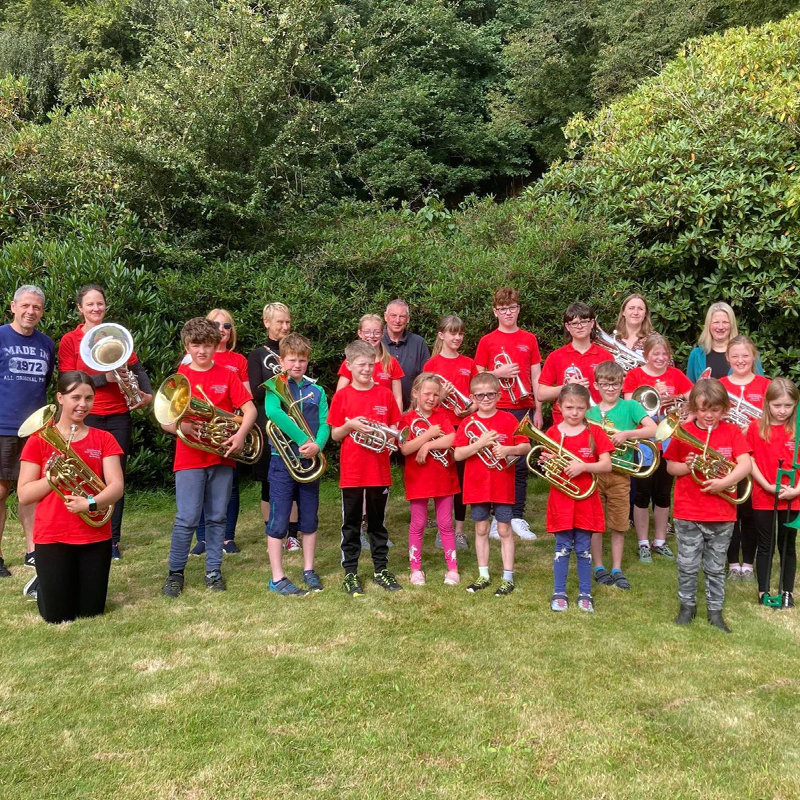 All the hard work over the weekend concluded with a grand finale concert performed at the end of the day.
The setting of the Summer School added greatly to the overall atmosphere of the two days course. The outdoor concert was held on the glorious grounds of a beautiful manor house in Grasmere. It was a marvellous celebration of all the joy and hard work that had taken place over the course of the two days. Everyone was amazed at the progress and confidence of all the players, some of whom were just 7 years old. They truly showcased their ability to learn and perform new music quickly. It was a remarkable event, one we hope will have inspired all the players to continue in the future.