How To: Herdy Valentine's Card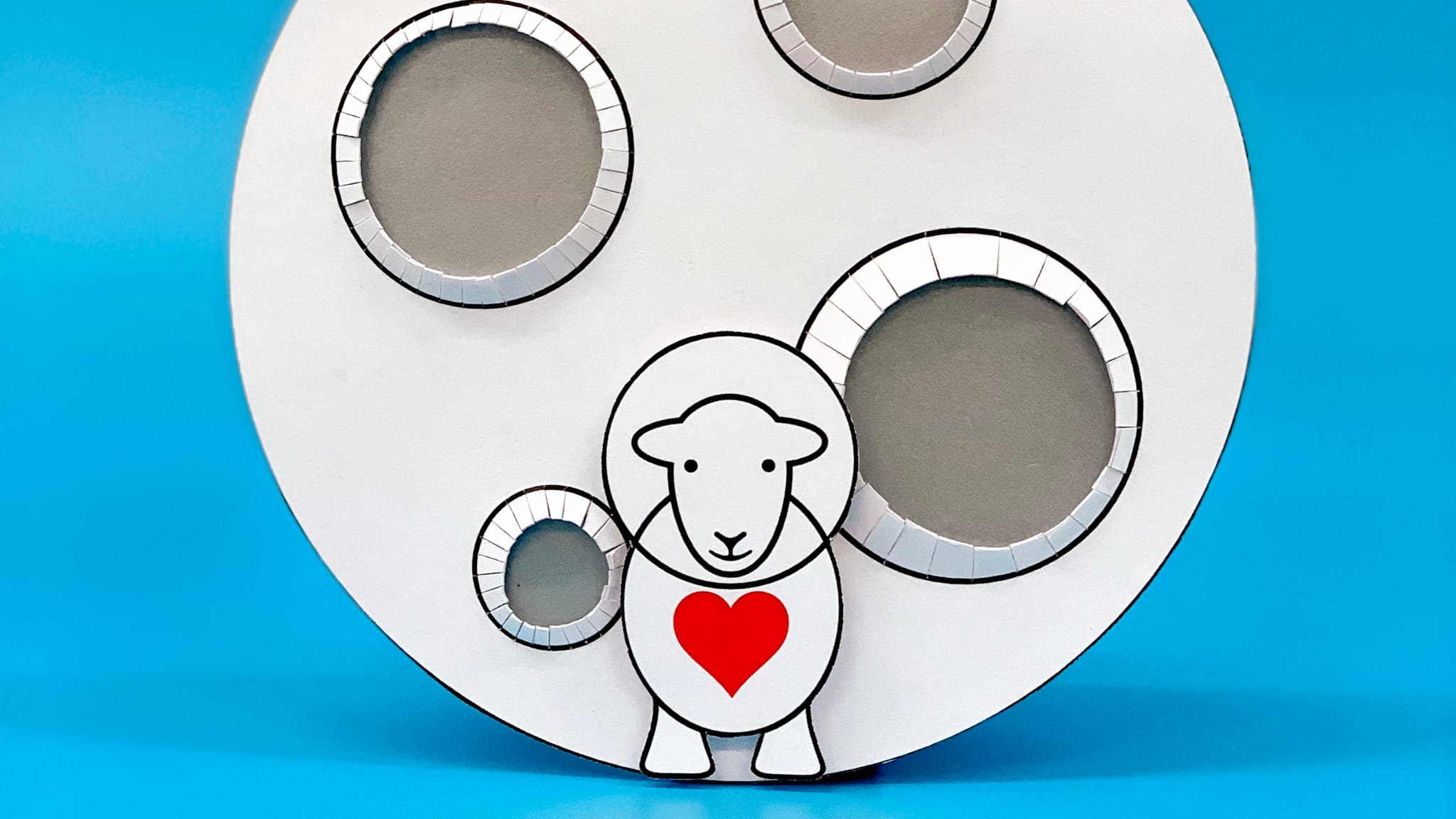 What's the best way of saying, "I love ewe to the moon and back"? With a handmade Herdy Valentine's Day card! Love is in the air, and if you're wanting something special for that special someone (whether it's for your girlfriend, boyfriend, best friend, wife, husband, or anyone in between) then we're here to provide ewe with fun and lovable Valentine's Day card ideas!
We've got a brand new template and design for this year's handmade Valentine's Day card to make; you can also look at last year's Valentine's Day card tutorial and template too. If you don't fancy making something then fear not: a Love Ewe Herdy makes a fantastic gift for Valentine's Day.

Print out a copy of the free cutting template (click here to download) and follow the step-by-step instructions.
What you need to make a Herdy Valentine's Day card
You will need:
1x A4-sized thin white card

1x A4-sized silver card

Scissors

Small amount of thicker white card

Double-sided tape or glue
How to make a Herdy Valentine's Day card
1. Print out a copy of the cutting template onto white card.
2. Cut out the moon shape and Space Herdy character.
3. Cut around the moon circle shape on the silver card to make a circle. This will go behind the white moon.
4. Cut out circles within the crater circle shapes on the white moon.
5. With scissors, snip little cuts around the crater edges as shown.
6. Gently push the little cuts with your fingers to make the crater edges pop out.
7. Glue the white moon onto the silver circle as shown.
8. Cut two small pieces of thicker white card and glue to the back of your Herdy Spaceman.
9. Now glue this to the moon as shown… and you're done!
Think of a lovely Valentine's message; we chose 'We love ewe to the moon and back!' We'd love to see how you've got on with your DIY Valentine's Day card, so get in touch with us on Facebook, Twitter, Instagram, Pinterest, or email us.